There are several ways to get your contract verified on Arthera Testnet explorer.
Manually​
The easiest way is probably to first flatten your contracts, and paste the flattened code in the explorer. if you're using Hardhat, you can use the following command (it's built-in):
Copy your code, then in the explorer, search for your contract address, click the Verify and Publish button and paste your code there.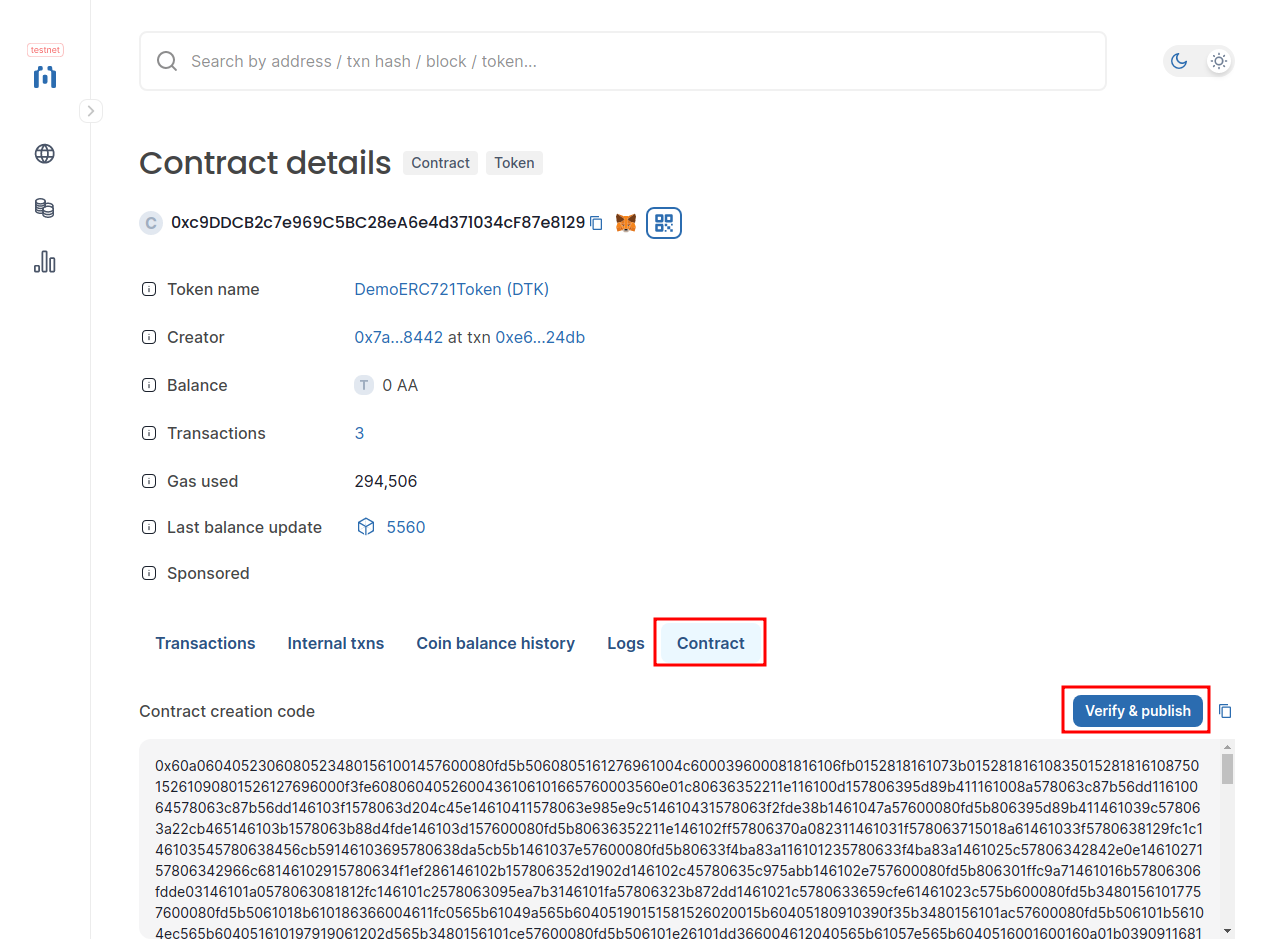 Programmatically​
Sourcify will be fully supported in the coming days.